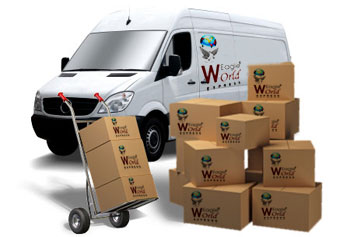 Eagle World Express has grown and placed itself as an ultimate service provider in the Courier Industry in India with its assurance of 3 years expertise. We have created bonds among all around us and with the companies by valuing the one-to-one relationship.
Eagle World Express is uniquely positioned to leverage the power of networks to help connect our customers to high-tech, high-speed global market place. At Eagle World Express, we believe that it is better not only to give the customer what he expects but to delight him by surpassing his expectations. We are working round the clock taking full care of the valuables of the customers, be it material or emotions.
Our growth is a result of our valued customers' constant trust in us. We have won their trust by providing them with an uncompromising service and adopting innovative outlook in thought and action.

Our ability to provide fast, innovative, cost-effective and reliable service has made us one of the trusted Courier Services.
Encouraged, we are now working even harder to meet the growing expectations of our esteemed customers.
The overwhelming response from customers, was not just a dream come true, but the fruits of an early realization and recognition of the tremendous potential that the Indian subcontinent offered in terms of market size.